Sometimes when you're using Safari, you need to view another webpage at the same time. You can use the new iPad multitasking features Split View and Slide Over to do just that with Second Browser. It's perfect for making the most of an iPad Pro.
Once you open Second Browser, just type in or paste in the URL you'd like to visit and tap "Let's Go".
Because Second Browser is based on Apple's Safari technology, if you use a Content Blocker in Safari, Second Browser will too.
Using the Second Browser Action Extension in Safari, you can send your current open Safari page to Second Browser.
Second Browser will also remember the last URL you visited, so there is no losing your place if you close Second Browser.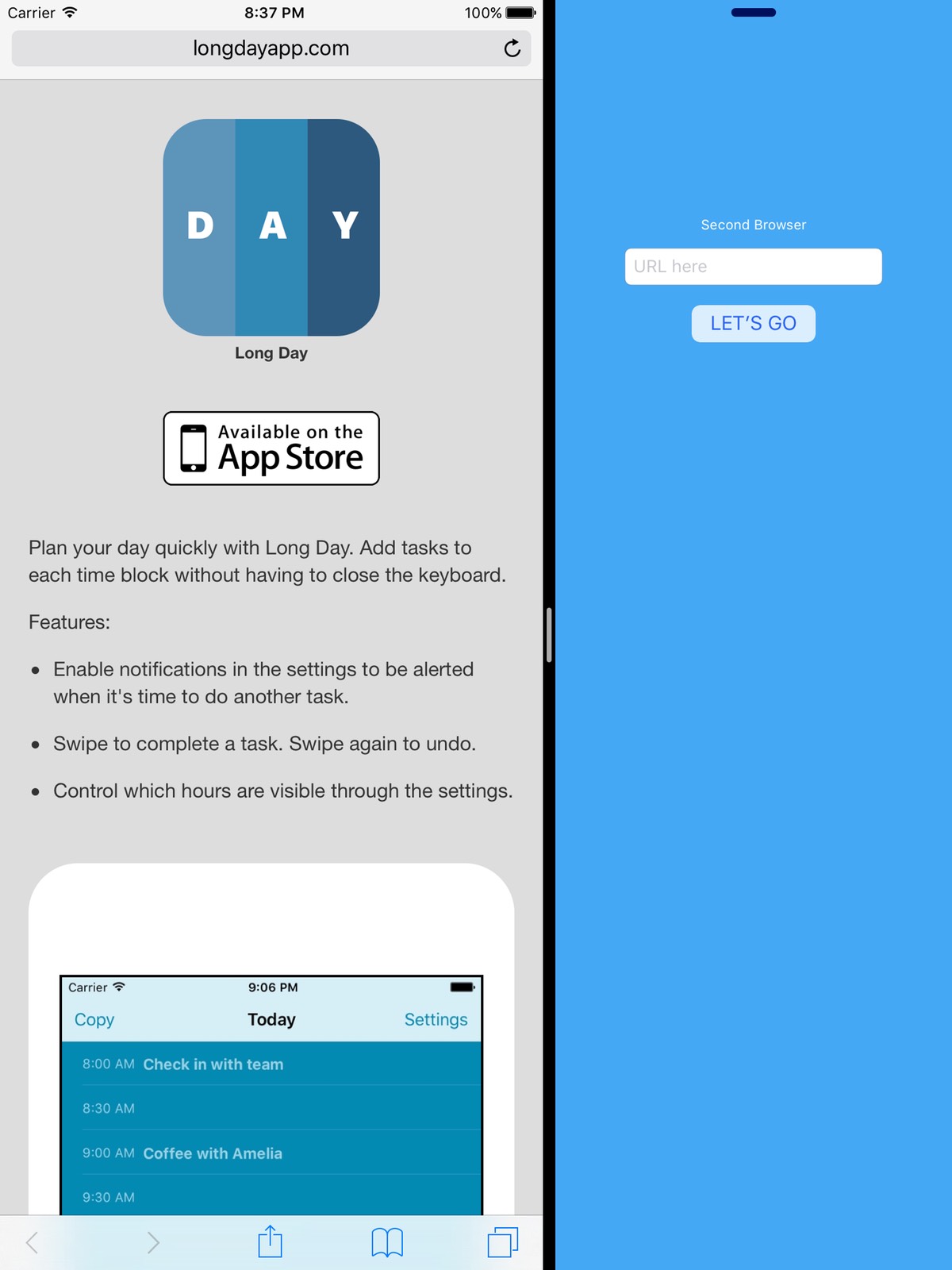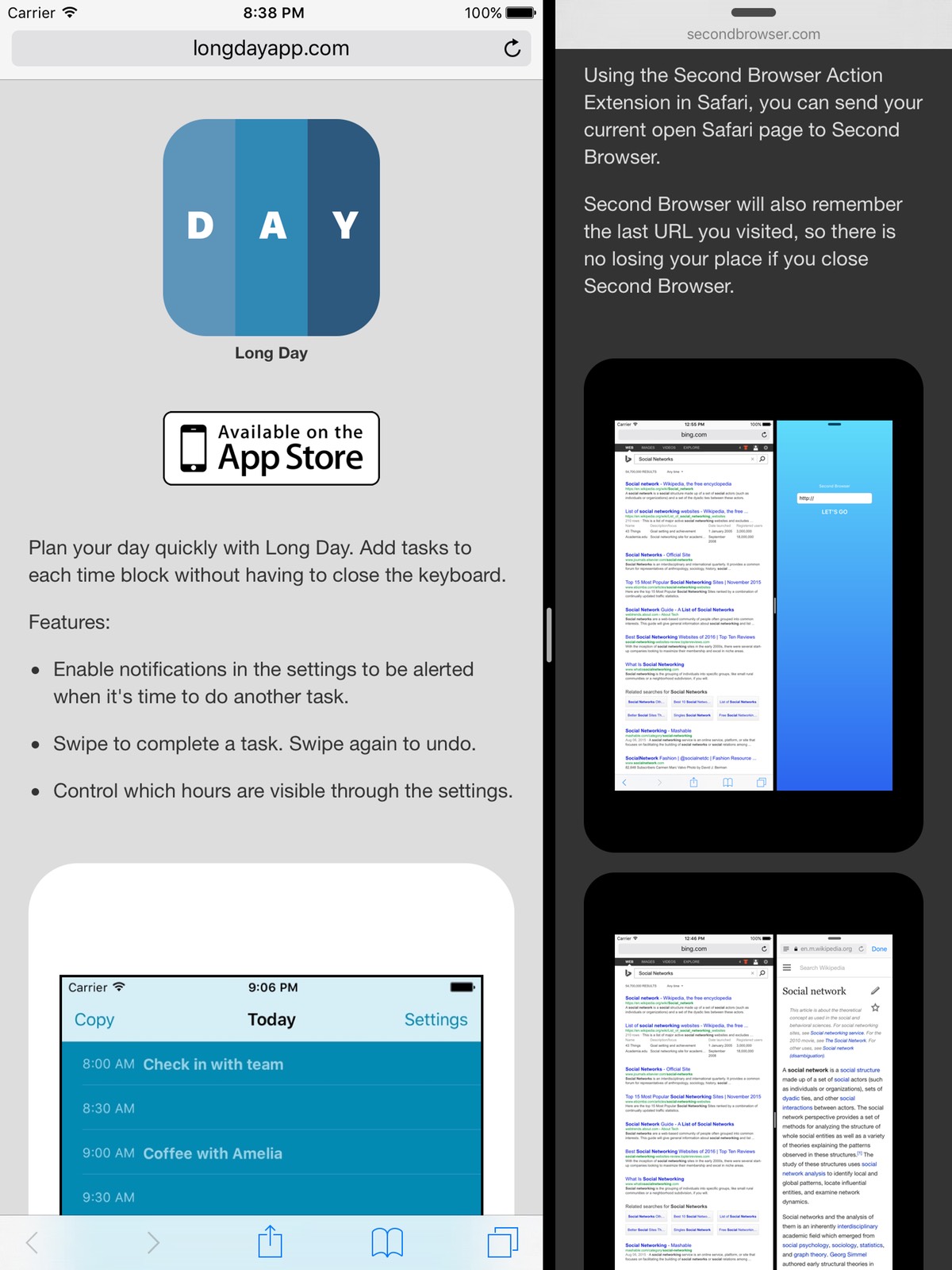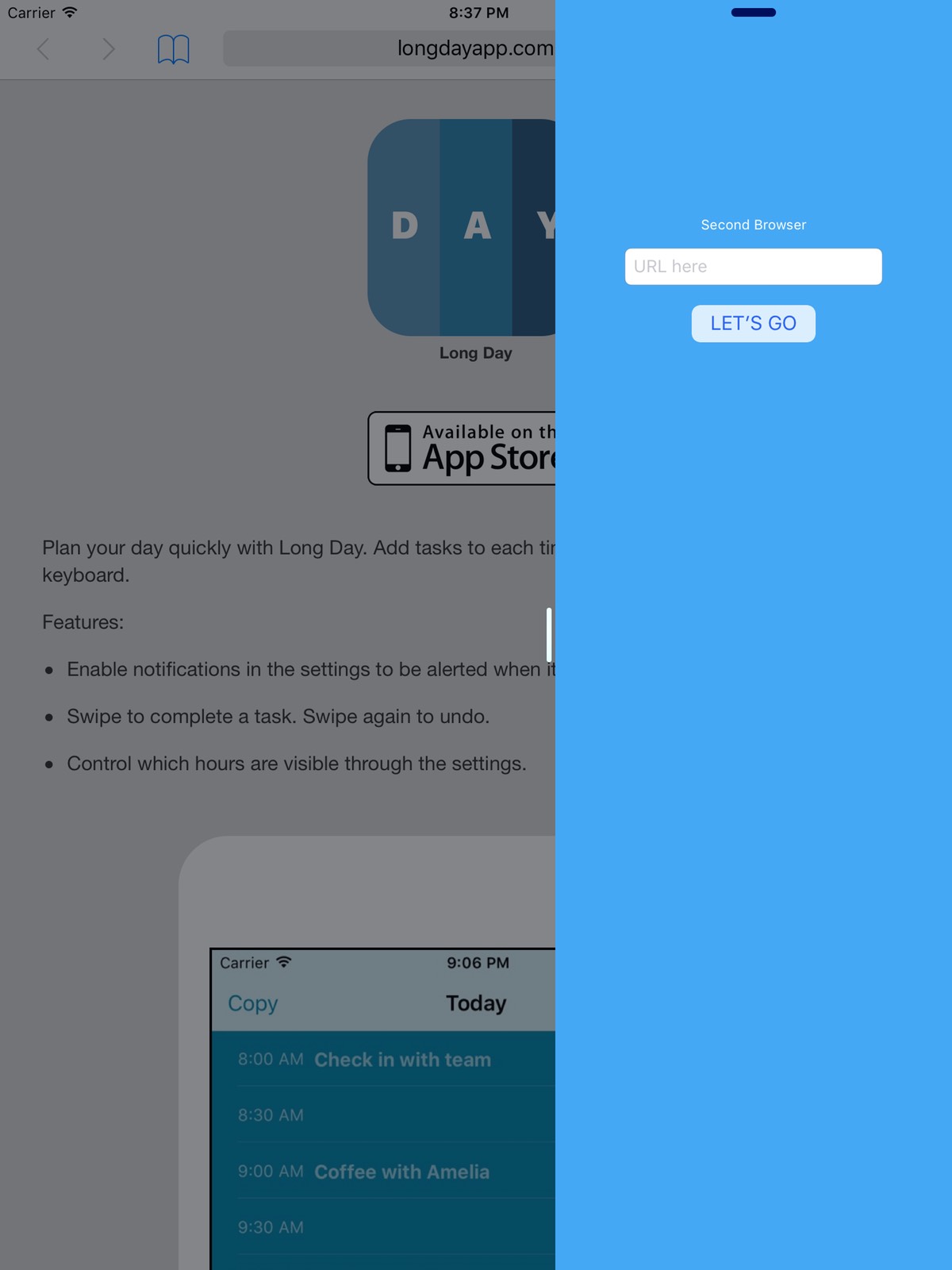 Click here to send questions or comments